About Us
At Body Dimensions Industries, we prefer to lead and not to follow. We love the challenge of new ideas and can develop them for you. We refer to the motto "Nothing is too small, too large, or too unusual to consider". Here are just a few of the many reason you and your company should choose Body Dimensions for all your custom & contract product development needs: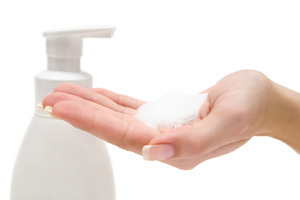 Body Dimensions has been the forerunner of many current trends in cosmetics and pharmaceuticals for over a decade. We offer a complete range of services under one roof that are designed to satisfy your needs whether small volume or large.
Custom development, testing, manufacturing filling and packaging of unique formulas for each client. Go to our products list to view some of the types of products we can develop.
Body Dimensions has an FDA-certified cosmetic chemist on staff, and an ATF bond for use of SD Alcohol.
Body Dimensions has a long history of formulation development resulting in one of most extensive cosmetic formularies in the industry. And, if we don't have it, we will make it.
Body Dimensions conducts extensive laboratory stability studies, quality control testing, and analytical testing.
Body Dimensions also does extensive preservative effectiveness & microbiological testing.
High quality products made to your specifications and ready when you need them.  Body Dimensions manufactures using the guidelines of Good Manufacturing Practices (GMP).
Scale-up capabilities from small lab & clinical batches to large-scale production batches. 
Superior customer service, loyalty, and confidentiality – we work with you to take care of your special needs.
Any batch size you require from a few thousand pieces to hundreds of thousands of pieces.
No animal testing.